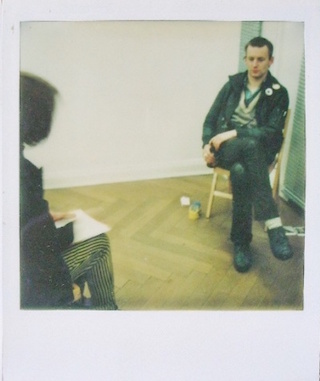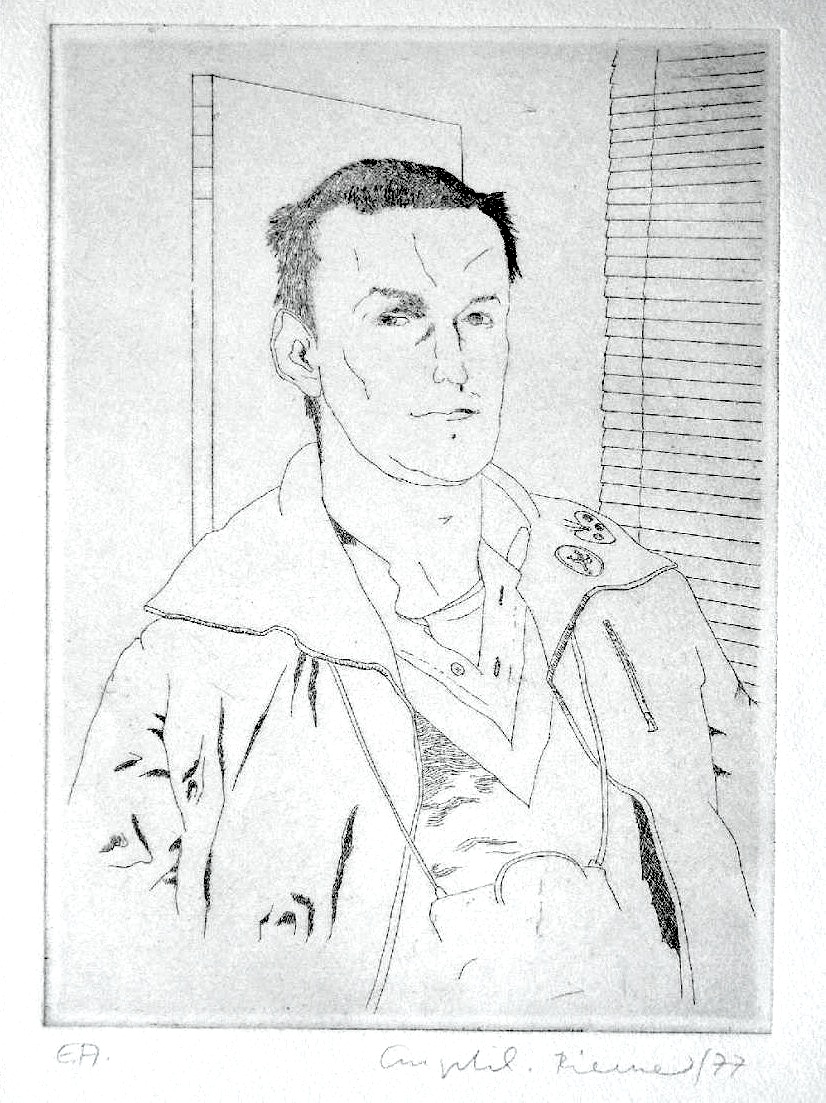 SX70 Polaroid: THE DRAWING SESSION - (c)rbockberlin1977
and Copper Plate Print by Angelik Riemer - (c)rbockberlin2008/2020
In 1977

KIPPI
aka
Martin Kippenberger
visited
ANGELIK RIEMER
in her studio in
Ansbacher Straße.

ANGELIK had printed a portrait of me
to celebrate my 30th birthday in 1975.
Now, KIPPI had asked ANGELIK
to draw a portrait of him
and print
45 sheets
from a copper plate.

As a "reward" ANGELIK kept
six numbered prints
seven E.A. prints
and
KIPPI gave her his
» red
cube wall fridge .

When ANGELIK started to draw
I quickly picked up my Beaulieu camera
and started to shoot the portrait scenery.

Whilst working, a telephone call came in
postponing the work for same minutes
giving time for me to look around in the studio
and for KIPPI the time to grab a cigarette.


In 2008 I digitized this silent S8-film
and added "XXX" as a soundtrack.
CLICK to watch a draft version of this film
(silent, without "XXX" by boKens)
*
A DVD containing the edited film
together with the etching, print #20/45
is to be found in the collection of
KUPFERSTICHKABINETT, KUNSTFORUM BERLIN
(Staatliche Museen zu Berlin,
Preußischer Kulturbesitz).

*
In 2018 I wrote a booklet on this "event"
» more info on the booklet
**